APS Klasik 2020 live in concert
On September 16, 2021, APS had the honor and privilege to actively participate in the world premiere of "Requiem For A New World" by Zad Moultaka, which took place in Basilica Santi Giovanni e Paolo in Venice, Italy. To make this project happen, we provided a total of 60 Klasik 2020 monitors which have been chosen to drive this unprecedented musical performance.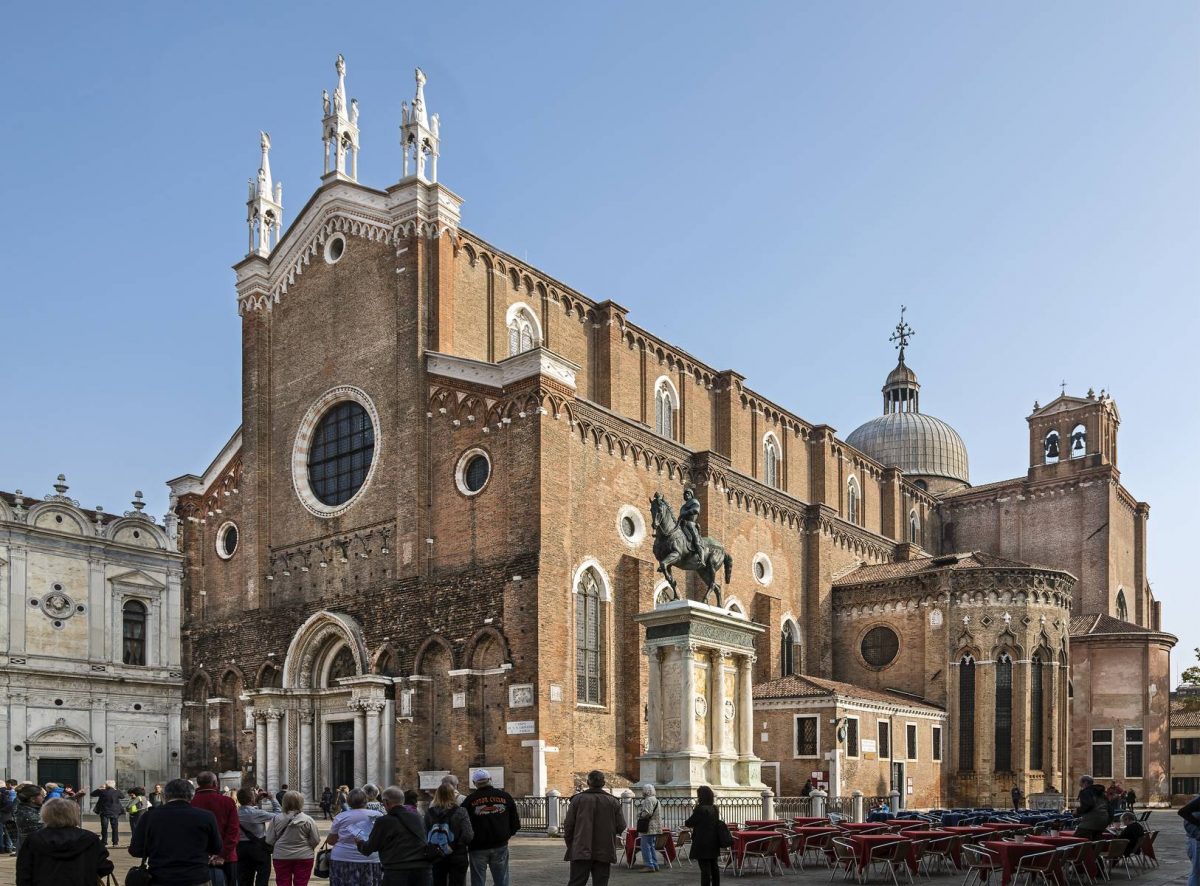 "Requiem for a New World" written by Zad Moultaka, French-Lebanese composer and visual artist, paid tribute to Igor Stravinsky, who had a close connection with the city of Venice and was buried there. Moultaka's musical and visual tribute included "Requiem Canticles", Stravinsky's final composition which was performed during his funeral at Basilica S.S. Giovanni e Paolo in 1971. To mark the 50th anniversary of that ceremony, the same piece was performed at the very same place, but by a very different kind of orchestra…
The avant-garde idea behind the concert was to have a "mechanical orchestra" comprised of 5 dozen speakers accompany live vocalists on stage, all synced together by a conductor. An ensemble of 60 Klasik 2020 active studio monitors – 54 on stage plus 3 on each side of the main hall – was brought in to the basilica in Venice and configured as a multi-channel system to authentically replicate the sonic impression of a real symphony.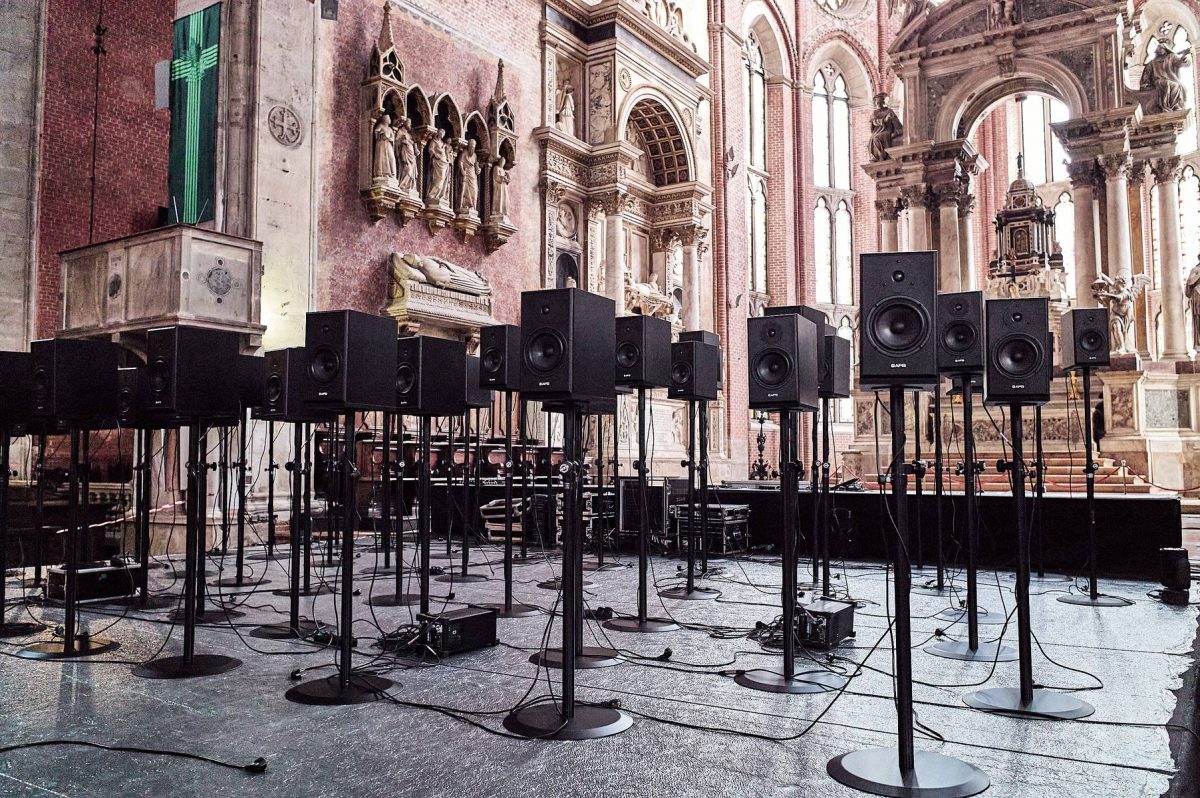 Each speaker was fed a separate track of a single instrument, played back from a computer. The whole instrumental arrangement was programmed in MIDI from the original score, and dressed up in high quality samples hand-picked from various professional sound libraries. The samples had to be as "dry" or close-miked as possible, since natural reverberation was provided by the vast interior of the basilica itself.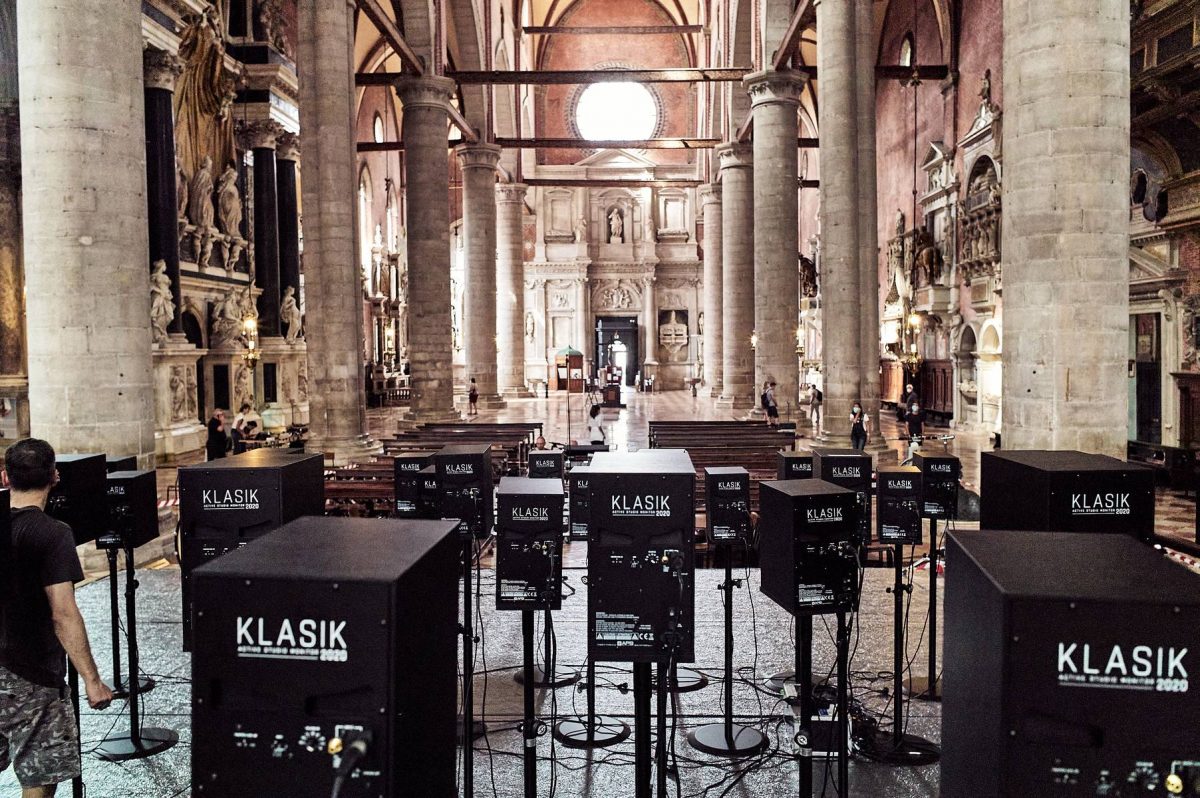 "At the very beginning I was a little worried if we would be able to pull that off. I think everybody was wondering if it would work at all. But what I heard during rehearsals here in Venice was amazing. We all had goosebumps!" said Zad Moultaka, who trustfully put his extraordinary vision in the hands of Kris Górski – APS co-founder, experienced sound engineer, music producer, and an accomplished composer in his own right.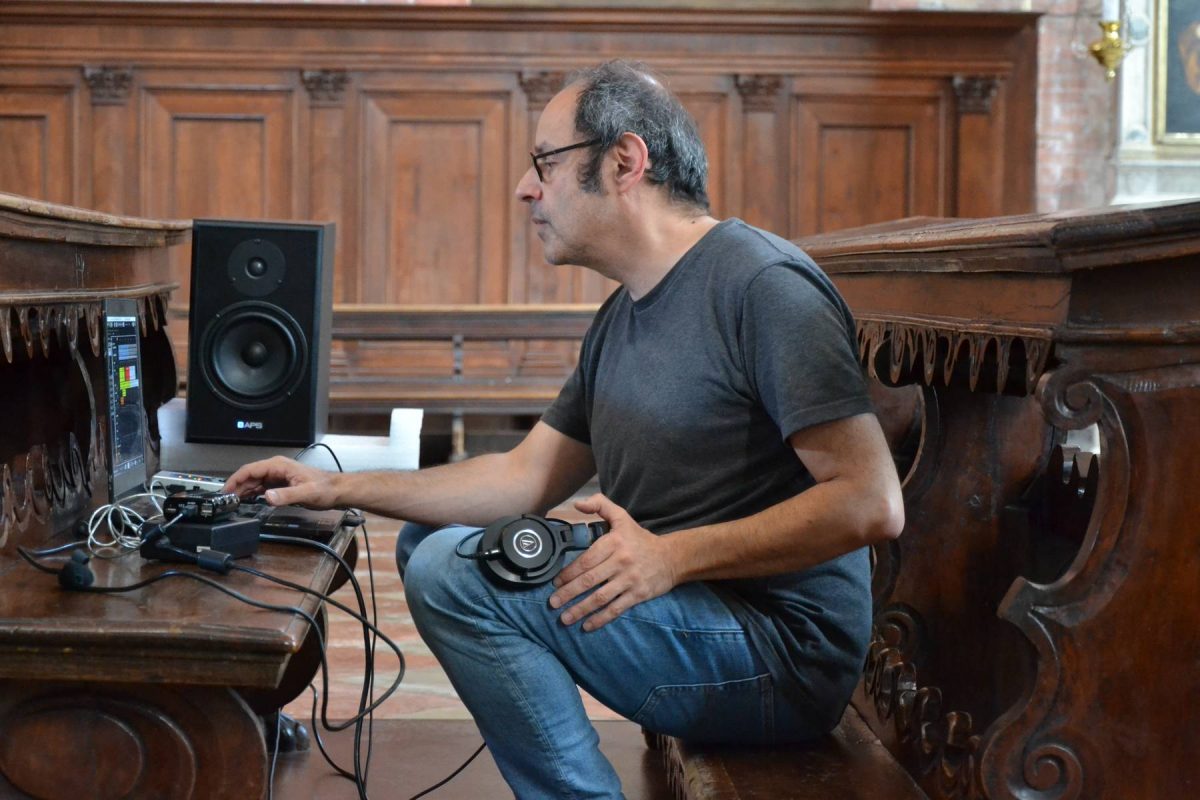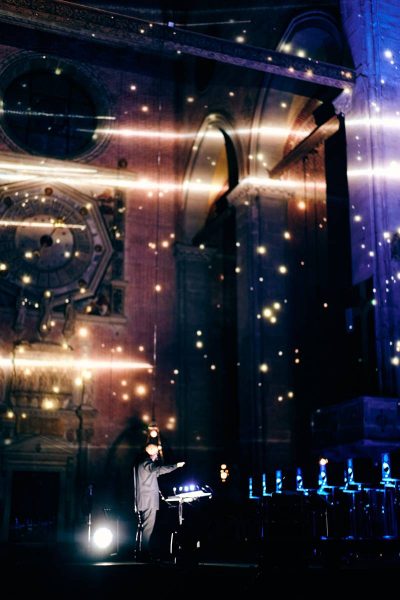 What initially seemed doubtful, if not completely impossible, turned out to be an inspiring challenge and an exciting adventure leading to great success and satisfaction. More importantly, it was probably the first time in history that this kind of concept was carried out, making APS the world pioneer of connecting art and technology.
"Zad Moultaka's masterpiece "Requiem for the New World" required a completely new way of approaching the aspect of live performance from the technical point of view. But we did it!" commented Kris Górski right after the concert. "As somebody once said: it was a small step for us, but a big step for humanity. Most of the people I talked to after the show were really happy with the sound and the final result, much as I was. I think it opens up a whole new area of experimentation with sound installations. I am very happy that Zad Moultaka invited APS to partake in this amazing event, and I am sure you will be hearing from us again in this kind of venture."
"We are pleased to invite you to watch this extraordinary event that embodies the idea of APS – bringing together art and technology. This is an exciting experiment for us, and could be an important step in the further development of the company and a source of ideas for new products bearing the APS logo." – said Rajmund Stodolny, APS co-founder and CEO.
The video recording of the concert is available on APS official YouTube channel:
[Please note that the recording does not contain the first part of the concert which was Igor Stravinsky's "Requiem Canticles", which was excluded to avoid possible copyright claims.]
DETAILS:
Date & time: 16 September 2021, 9:00 PM (GMT+2)
Place: Basilica S.S. Giovanni e Paolo Venice, Italy
Title: Requiem for a New World
Composer: Zad Moultaka
Libretto: Etel Adnan
Conductor: Roland Hayrabedian
Counter tenor: Raffaele Pe
Vocal ensemble: Musicatreize
Music production: Kris Górski
Orchestral programming: Michał Mierzejewski
Live sound engineering: Marcin Iszora
Lights & stage: Tecnoluci S.R.L.
General manager & producer: Nadine Saddi, Zad Moultaka Studio
nadine.saddi@zadmoultaka.com
https://zadmoultaka.com